Members of the association GIZ ER.SI as of 20 June 2016 (in alphabetical order):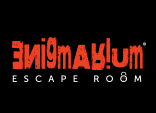 Escape Room Enigmarium®, click for more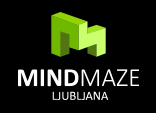 Mindmaze, click for more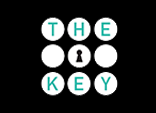 The Key, click for more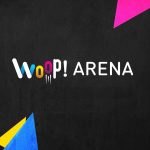 Woop! Arena, click for more

Escape Room Bovec Click for more
+ Dragon's Temple – closed since autumn 2019
MEMBER OF HONOR 
Escape Castle Svetvinčenat, Pula, Croatia, click for more
More informations about the members>>
ENIGMARIUM® ESCAPE ROOM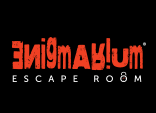 In September 2014, Enigmarium® Escape Room first presented this original concept of escape games in Ljubljana. In February 2015, it was ranked as the no. 1 tourist activity on the portal TripAdvisor. Today, with ten completely original rooms in three EU countries, Enigmarium® has become a trendsetter in the field of GAMIFICATION and one of the most popular tourist attractions in the region. The rooms of Enigmarium® are distinguished by great "game flow" and unique challenges, which cannot be seen anywhere else, designed so that each team member comes into their own. The dramaturgical arc keeps you in tension up to the final seconds, but the friendliest gamemasters and their visual hint system always come to your assistance if you need it and provide a truly unforgettable experience.
That the team knows how to think "out of the room" was confirmed by their innovative Escape Igloo®, built from real snow and situated at the base of a ski slope, winner of the SNOVALEC 2015 award, thus making it literally the COOLEST ROOM IN THE WORLD. The Ljubljana Enigmarium proudly carries TripAdvisor's "Certificate of Excellence 2016". But the team doesn't rest on their heels. In Maribor and Zagreb they have created what they call "next generation" rooms, where the history, ambience, experience and breathtaking high-tech gadgets are infused with each city's history.
In the summer of 2016, Enigmarium ventured to new and outdoors spaces. Players can now try the new outdoor city adventure "UNLOCK LJUBLJANA"; or head to Mojstrana, where they can "Rescue the Bivouac" at the Slovenian Alpine Museum or to Istria's Svetvinčenat, where they can try to solve all 7 knight's challenges and escape from the fortress. In the fall of 2016, they opened two new rooms at their Trdinova ulica location in Ljubljana, thus making an escape room center with five rooms in one place, offering a first-rate choice for an entertaining and productive gathering for larger companies and groups. Fun is 100% guaranteed, come and play!
Contact: +386 (0)31 33 44 88, info@escape-room.si; www.escape-room.si,
MINDMAZE ESCAPE ROOM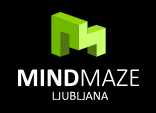 MindMaze opened its doors in December 2014 in the centre of Ljubljana on the well-tred pedestrian street Trubarjeva ulica that links the central square known as Prešernov trg and the famous bridge with the dragons, Zmajski most.
Upon entering The Alchemist's Chamber visitors leave the modern world and find themselves in the 16th century, where for a successful escape they have to find the golden egg of the Ljubljana dragon.
In the second room, the story starts many years later, more precisely in 1943, when Ljubljana was surrounded by a barbed-wire fence. Visitors take the lead role in rescuing the city when they must find the path from the prison and the map of Occupied Ljubljana, from which the game takes its name.
The unforgettable experience offered by MindMaze has been confirmed by the consistent feedback from their visitors, who enthusiastically leave reviews on TripAdvisor. This has earned them the 'Certificate of Excellence 2016' and retained it into 2023, along with the distinction of being ranked #2 out of 59 Fun & Games activities in Ljubljana.. In just 60 minutes, visitors to the rooms have an unforgettable adventure with family, friends and co-workers. The common element is that everyone has a chance to leave the every day and enter into a film in which they are the main heroes.
The success story continues, as the makers of MindMaze will soon reveal a new chapter in which they will combine elements of escape rooms and treasure hunts in the new game Play Ljubljana, to take place in the city center. Everyone is invited to come and discover Slovenia's capital city in a completely new way, whether in one of MindMaze's rooms or on the streets of Ljubljana.
Contact: +386 (0)41 991 771, www.mindmaze.si, info@mindmaze.si
THE KEY ESCAPE ROOM LJUBLJANA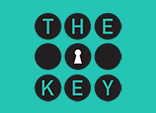 The Key opened its doors in December 2014, with its first "two" rooms inspired by one of the greatest inventors Leonardo Da Vinci and the most famous "consulting detective" Sherlock Holmes as their role models. What is unique about The Key is that the two rooms are connected to one another and because of that, players have 70 minutes to escape.
These two rooms are also extremely popular for Team building activities, since they make it possible to have a sort of "battle" in which up to 10 players can compete – 5 in each room – thus making it an even greater high-adrenaline experience.
The makers of The Key saw that children also enjoyed themselves immensely in their first two rooms when solving the challenges. This was the impetus for their latest room known as Wonderland. Despite its somewhat playful name, the adult version of the room is one of the hardest escape rooms of all. All three rooms were made with the intention to be something special, unique and unforgettable, something that has proven very successful. Because of their diversity and adaptability, the rooms are suitable for the young and young at heart, for celebrating children's birthdays and even team building activities. A gift certificate will also make anyone on your list a happy recipient.
You are welcome to come and take part in an unforgettable adventure.
Contact: +386 (0)30 23 23 23, www.thekey.si, info@thekey.si
WOOP! Arena
Escape from WOOP! a maze of 10 mysterious escape rooms. Discover the sunken Atlantis, rob the pirates, find the Holy Grail or catch the infamous Jack the Ripper. In the battle with time, all your detective senses will be put to the test… Do you think you can escape from our maze?
Escape rooms or. i.e. escape rooms have been a constant feature of leisure time for a long time. In WOOP !, we tackled them a little differently this time. Not only in terms of quantity, as there are as many as 10 different escape rooms available for different age groups, but also in terms of the story, ambience and way of playing. These are next-generation escape rooms, with more than 160 puzzles and an automatic help system that actively adjusts difficulty according to your progress, hints and time spent, and calculates the total time each team needed. The titles provided by the largest provider of escape rooms in the world, GAME OVER, are really impressive and everyone will find something for themselves, if not all 10. Detective battle with time is intended for 2-6 players, but you can originate from the following topics:
Jack the Ripper
Lost City of Atlantis
Philosopher's Stone
Chocolate Factory
Horror Circus
Haunted Mansion
La Mision Del professor
Walking Death
Illuminati
Pirates – Queen Anne's revenge
We promise you an absolutely authentic detective experience, steeped in crazy stories, compelling ambience and wild rules of the game.
Contact: https://arena.woop.fun/pustolovscine/escape-rooms/,    040 000 000,  infoarena@woop.fun
Escape Room Bovec
We opened our doors in June 2017, we wanted to offer visitors an unforgettable activity for summer evenings in Bovec. For those days when the weather does not allow them the outdoor activities that Bovec is full of.
The space we had available to arrange an escape room was perfect for the prison theme. We took advantage of the existing elements and built a room where you find yourself in the dark Bovec prison. Through 3 rooms you have to solve puzzles and look for clues that lead you to a mysterious tunnel that leads to freedom. Welcome!
Contact:
phone: 040 611 029,
e-mail: info@socasplash.si
web: https://www.socasplash.com/services/escape-room-bovec-eng/
ESCAPE CASTLE SVETINČENAT, PULA, CROATIA – member of honor, june 2017
ESCAPE CASTLE SVETVINČENAT®  or THE FIRST ESCAPE CASTLE! 
Are you prepared for an original adrenaline-packed "escape" adventure? Through seven entertaining knightly trials you will learn the history of the castle and have an incredible time while doing so. The castle walls protect a big secret which can only be revealed by those who are the most noble, reliable, respectable, devoted and brave.ill you solve the legacy of the mystery knight and unravel the secret?
In a fun-filled adventure in the beautiful castle Morosini Grimani in the idyllic setting of Istria's Svetvinčenat (Croatia), you'll embark on a unique and original adventure combining the elements of an escape room with a scavenger hunt. To top it off, the story takes play in a genuine castle and includes puzzles brimming with actual legends and historical facts all which guarantee a realistic immersive experience!
The Municipality of Svetvinčenat entrusted Slovene team Enigmarium with this innovative pioneer project of the first gamification of a castle, a project that has not only brought the castle, its walls and the local legends to life but has enhanced the entire municipality's offering. This completely original (and copyright protected) project marks an innovation in the field of "history related escape games" – and it allows for up to 6 teams to play simultaneously in the castle.  Escaping from a (real) castle has never been as fun as this!
The game can be played at Grimani Castle in Svetvinčenat (HR) More information available from the reception by telephone: +385 (0) 52 384 318 or by e-mail: info@grimanicastle.com or on their web page.